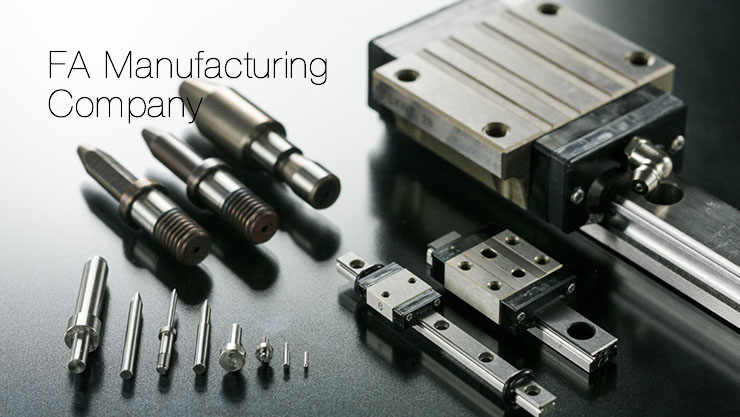 Factory automation (FA) is the key to competitiveness in all manufacturing processes in the automobile and household appliance industries.
To ensure the high-quality, low-cost, and rapid provision of the various components essential for this kind of automated production, the FA Manufacturing Company handles every aspect of manufacturing from planning, development, and design to production.
The core products are the mechanical components that form moving parts of industrial robots and machines for conveying semiconductor wafers. The division particularly ensures the precision and advanced technology adopted for the nucleus of linear-motion systems, such as slide guides and linear bushings.
A distinctive feature of the FA Manufacturing Company is the integrated production and sales system we have built together with MISUMI Corporation, which is also one of MISUMI Group Inc.'s affiliates.
This system enables us to speedily provide products that accurately reflect market needs. In addition, the high ratio of product development and manufacturing carried out internally enhances freedom, making it possible to realize development and production more rapidly than other companies.
Furthermore, to enable our overseas customers to benefit from short delivery periods and micro production runs (production of a wide variety of product types in small amounts), we have been actively expanding our overseas bases, such as Vietnam, the U.S., South Korea, China, and Thailand, and accelerating the global development of FA products.